Titli Cyclone Relief Works : October 2018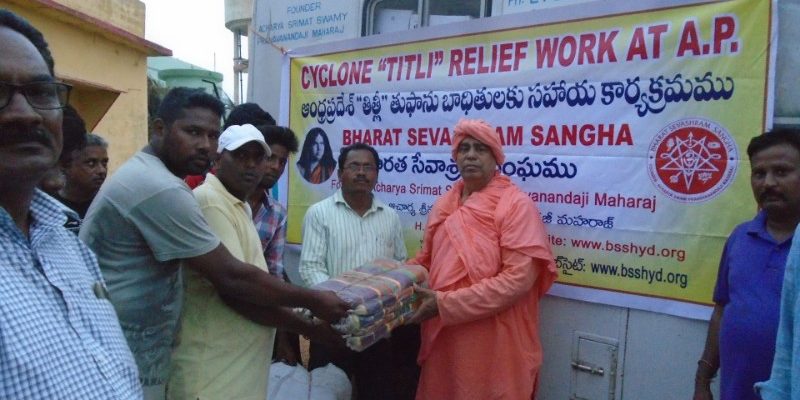 Last  10-11th October 2018, AndhraPradesh Srikakulam district and Orissa has experienced the severe Cyclonic storm Titli which had a landfall near Andhra Orissa border. BharatSevashram Sangha, Hyderabad branch under the leadership of Swami Muniswaranandaji rushed to the affected area of Srikakulam district for the relief operation to the marooned people.
Some 2000 sharis, 1000 T-shirts, 5000 biscuits packets, 150 Shantranchi and 450 dhotis were distributed at and around Srikakulam district. Terapalli, Vitrapukutteu, Nowpada, Vajarapukottur, Suryamamipuram,Chipipipullae,Mettuuru,Vonkuluru,Thotturu, Harijaecepeta are some of those places.