POMP AND GAITY MARKED THE JANMASTAMI CELEBRATIONS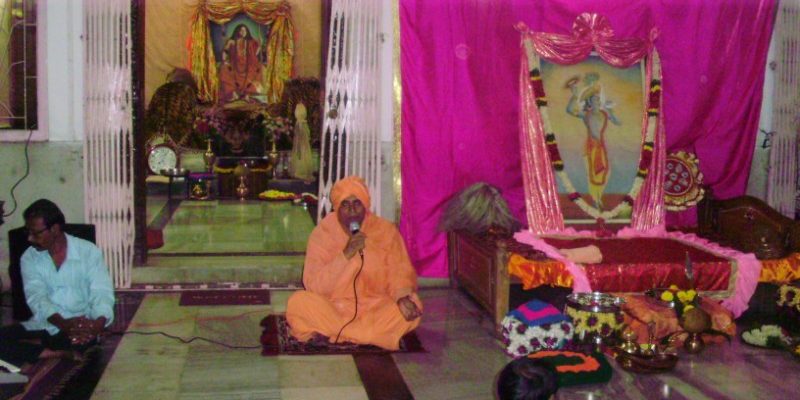 On August 14, 2017, scores of devotees from the city of Hyderabad and around thronged the sprawling premises of Bharat Sevashram Sangha in the evening to join the annual celebrations of Krishna Janmastami. It was a very joyous occasion, and celebrated with great pomp. There was an air of spiritual and religious awakening. Amidst the serene divine fervors, Swami Munishwarananda, Secretary, Sangha's Hyderabad Branch, gave his clarion call to the assembly of listeners to emulate the life of Shri Krishna that alone can bring lasting peace in the world and liberate the souls without any attachments.
After the puja performance of Lord Krishna, the rituals followed the order of Guru, Shiva and Ganesha pujas in tandem. All the devotees who joined the celebrations were treated with the sacred 'Anna Prasadam'.