Free Notebook Distributions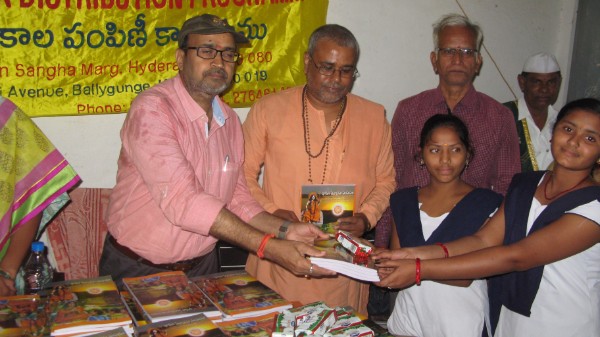 Since 2007, Bharat Sevashram Sangha, Hyderabad, under the humble leadership of Swami Munishwarananda, Branch Secretary, has been helping the government-school students of these twin states by distributing notebooks entirely free of cost. Keeping this noble tradition uninterruptedly, this year (2016) too, the Bharat Sevashram Sangha has included several districts in its service networks while distributing over 2, 00, 000 free notebooks to the underprivileged students.
In 2016, the following districts were covered for this humanitarian cause.